It's the last day of Pixels and Company's $1 Sale. You can check their $1 specials here.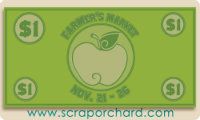 ScrapOrchard is having a $1 sale at their Farmer's Market. Sale runs from November 21 to 26.


Scrapflower's Dandelion Deals. Items at $2 only.


ZigzagScraps storewide sale. Save 30% on everything.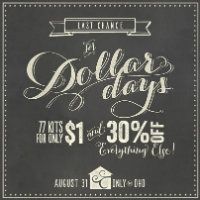 It's August Dollar Days at Design House Digital. Today is the last day to grab kits at only $1, plus the rest of the store at 30% off.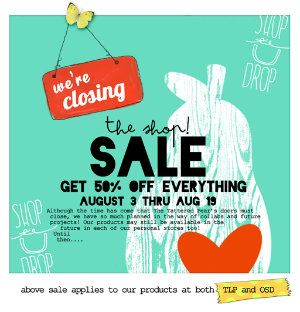 The Tattered Pear's Shoppe is closing. EVERYTHING is 50% off now through August 19!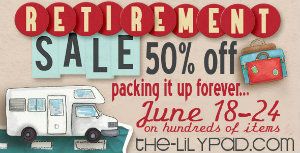 TLP Retirement Sale runs from June 18 to 24, 2012.

Visit Design House Digital to see their Tuesday Dollar Deals.
Nancie Rowe Janitz is offering 40% discount on all her products over at JessicaSprague.com. I have bought several of her products from way back and I am just so excited going through her products again. Oh yes, I am officially a hoarder, as I haven't been scrapping lately. I just shop. Oh well, I will soon. I am just waiting for the inspiration and mood to strike. Typical artist. Ha! Besides there's the golf ball logo that I need to look into first. Then I am off shopping.
Shabby Miss Jenn Designs. They have $1 NSD Sale. Do check out their Specials too for some freebies and other discounted items.
ScrapOrchard. Tons of items for only $1 under Farmer's Market.
The Digi Chick. They are having a 30% off store-wide sale.
The Lilypad. Entire store is 30% off.
After Five Designs. Enjoy 40% off store-wide.
Digital Design Essentials. Entire store is 40%.
Various sales at Oscraps and Scrapbookgraphics.
You can find more at The Daily Digi.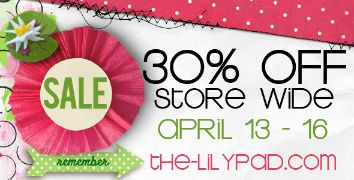 It's The-Lilypad's Quarterly Sale. And they are having a 30% store wide sale. Sale runs from April 13 to 16.