It is always nice to receive something that is actually created just for us alone. That's why it's no surprise that you can have virtually anything customized – bags, shirts, shoes, even perfumes. For this coming Father's Day, wouldn't it be so nice if the dads in our lives get to receive a custom guitar from Gibson Custom Shop? I'm sure they will be pleasantly surprised with that gift and will thank you forever for it. Do check them out now and avail as much as 30% discount on them!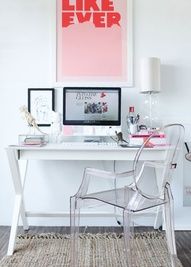 Despite the terrible heat, there's one thing that I love about summer. It's the various summer sale at the mall. Most of the stores seem to have a sale rack this summer. Just the other day I saw a pink jacket which I really love. Not as nice as the spyder jackets, but it's marked down 50% so it's all good. Now I think is the best time to stock up on clothes for the upcoming rainy season.
We attended a rock-themed birthday party last weekend. I was so impressed with the celebrant when he played the drums. He is still so young and yet he can play the drums like a pro. I'm sure the parents were so proud of their son. It's not surprising that they willingly got their son his very own adult drum set, with cool mesh drum heads. I would surely get one for my son as well, if he does show the same interest in music.
I just learned that the bracelet I purchased do actually stretch over time. Too bad, as I had it a tad bigger as I was planning to fill it with charms. I hope the store will still allow me replace it with a smaller one. Anyway, have you checked jewelryvortex.com for diamond engagement rings and wedding rings? They are so lovely. Good thing they are offering jewelry pieces for weddings and engagements, otherwise I might not be able to control myself and purchase more pieces.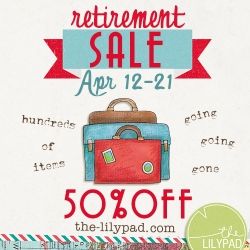 It's The Lilypad's Retirement Sale. Grab hundreds of their wonderful products at 50% off before they are gone. Sale runs till April 21st.
We are looking forward to another birthday party this weekend. I am still not sure if DS would come and we are actually not forcing him to do so as we are covering the party. And I really can't focus on him while working. Anyway, it's a rockfest party, truly fits the celebrant who enjoy playing the drums. The venue, which is an actual club I think, is likewise a perfect choice. The parents must have really given this party a lot of thought and research even. It won't be surprising if they download cubase and similar stuff to prepare for the party.
We started our summer plans quite early. We had our first out-of-town trip on DS' birthday. It was ok, I guess. However, considering the amount we spent, I have to say that it wasn't very pleasing and we won't be doing it for a long while, or probably never. I posted about our experience at The Farm of San Benito here. Too bad, it was our second time and this time it was just not nice. My only consolation is I think we had great pictures.
Just this afternoon, we had DS' birthday celebration at my in-laws' place. It was more extravagant, in terms of prizes and goodies. Good thing I opted to not order cake anymore, we had more budget to buy goodies. I think we won't be able to have another celebration this big, by our standards at least, next year as they will be moving to another house, with very limited open space within the year. So we gave more than usual. You should see the Minecraft characters lovingly made by DH. And you should see my candy buffet! HA! Will share them as soon as I can.
Now I'm not sure if we will do another OOT trip. For a while I considered mountain climbing complete with rocky mountain trail tents eureka and the likes. And then I had second thoughts. I think I can do a day trek. But spending the night there, I'm not sure.
Now we'll see if we can find nice and affordable resorts nearby and maybe we can book another getaway. Too much for pricey places.
I didn't get much gifts for DS this time. And I plan to keep it that way from now on. Besides he isn't really asking for anything. Let him play Minecraft and he's all happy. Anyway, I got him two Minecraft figures, which I am kinda regretting, as he is so fine with the Minecraft paper figures we made. I should have ordered something more useful. I was able to find shure se215 dynamic microdriver earphones literally moments ago and I should have bought that too. Next time.
Rather than looking into eoncode.com for print management software, here I am looking for alternatives for Google Reader. I just learned yesterday that Google Reader will bid goodbye soon. Thus I do need to move my blog feeds to another reader. And I am so totally clueless what to use. I googled and I came across feedly and some other apps. I also learned about bloglovin. I haven't read much about those readers, but I think I am gonna try bloglovin first. I think that's the simplest transfer so far. We'll see.