DS is crazy about stickers. Give him a bunch of stickers then you are sure that he is going stay in one place for a period of time. He loves creating a scene with them, some scenes are even silly. A sticker book is something he looks for when we go to the bookstore. This transportation sticker set is sure to get him jumping with excitement.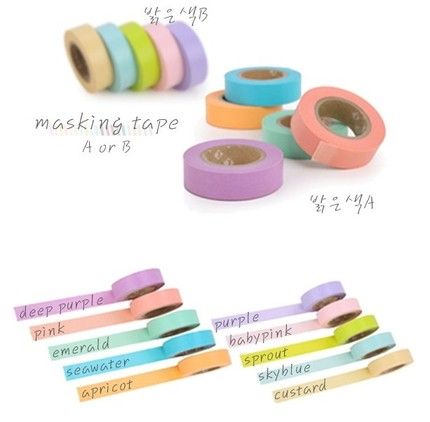 I am like Barney, colors make me happy. These masking tapes got me excited. These masking tapes are colored. Aren't they fun? I would love to have these. These will make gift wrapping even more enjoyable. I can just use a plain wrapping paper, or a kraft paper then use these tapes to hold the ends. They are from Korea, maybe my not-so-generous friend can get this for me.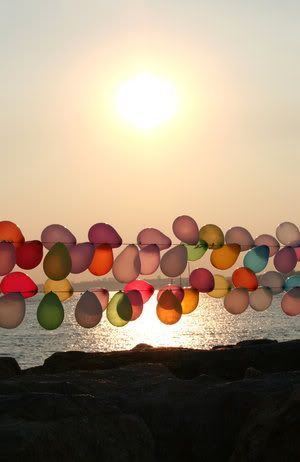 I'm browsing for nice and colorful photos. I haven't touched the DSLR in a while and I hope to take some pictures in the following days. I badly need some inspiration. We haven't gone out in a while since DS's last day from summer school. Besides being busy with some works in the house, the weather just isn't conducive to going out.

Remember everything.
Evernote allows you to easily capture information in any environment using whatever device or platform you find most convenient, and makes this information accessible and searchable at any time, from anywhere.
Anyone who has tried Evernote? If I remember it correctly some of my scrapper friends have tried this already. I am so forgetful so I guess I can make good use of this. What's really nice is everything is synchronized, on the web, on the phone and on the desktop. This looks exciting. Can't wait to try this.
I have been in search for a laptop bag for weeks now. I have visited several multiply stores but I never saw anything I liked. And just now, I stumbled upon Pinder Bags at ShopCrazy. However, the info posted in ShopCrazy was 2 years ago.
Anyway, I initially wanted this black and purple combination.
Then I thought this brown and pink combination will go well with my laptop.
Decisions. Decisions.
Suggestions for "affordable" and doesn't-look-like-a-laptop-bag laptop bags are very much welcome.
This is a laptop desk. Which you can also turn into breakfast tray, bed desk, book holder and writing desk. I saw this at www.lapdawg.com. I wish someone comes up with a similar product here.
Found these fun crayons from goodyblog.com. They are called Crayon Rocks. They are made from soy, a very nice art material for children – fun shape, beautiful colors, easy to grip. They are designed to strengthen the tripod grip muscles, preparing fingers and hands for handwriting skills. I want these for the little boy.
You can buy it here. Note: This is not a raket.
I really want these crayons. If you are buying, maybe you can include one for my little boy. Hehehe.